Ghost Rider « The End of a Champion! »
29 septembre 2018
Iron Man « Ten Rings To Rule the World! »
1 juillet 2020
197€
Magnifique couverture du maître Jack Kirby avec Iron Man qui lutte contre le Contrôleur.
Edition Originale
Iron Man « When Calls the Controller »
n° #90 (30¢)
Publié en Septembre 1976 (45 ans)
En Couverture
Dessins :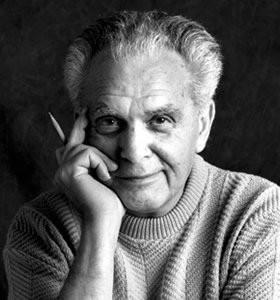 Jack Kirby, né le 28 août 1917 à New York et mort en 1994, est un des plus influents, célèbres et prolifiques de la bande dessinée américaine. Surnommé « the King of Comics » (« le Roi de la bande dessinée »), il est à l'origine notamment des Quatre Fantastiques, L'Incroyable Hulk, le puissant Thor, les Vengeurs ou les X-Men.Jack Kirby
Encrage : Possible Abel inker credit provided 2006 by Nick CaputoDan Adkins ou Jack Abel ?
Héros en couverture : Iron Man
Plus que 1 en stock
Through slave discs, the vile villain known as the Controller feeds of the mental energy of his slaves and increases his own strength exponentially.
Can Iron Man find a way to stop a foe who once single handedly defeated the Avengers.
| | |
| --- | --- |
| Poids | 1.5 kg |
| Dimensions | 40 × 30 × 3 cm |
| Couleur de fond | Noir, Blanc, Rouge, Jaune |